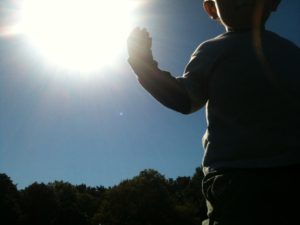 The APC sponsors two series of programs in the months from October to May, occasionally adding earlier or (less frequently) later dates. Both are sponsored by the APC but present different types of programs.
APC Tuesday Evening Discussion Group
As most members know, the APC was started because patients of Mann, Harding and Bertine wanted to come together to learn more about Jung and Analytical Psychology and to form a community of people. These deliberations often lasted many hours and were the core of what the Club did during these early days.
The format of Tuesday Evenings will return to the beginning of the Club and examined the various aspects of Analytical Psychology and explore further what is this method of growth and to see how this method has helped and continues to help us individuate. Non-members are invited to attend.
Past topics include: Jung and the Nature of Evil, Anima, Animus and the Psychology of Gender Issues, Jung's Relation to Catholicism, Modern Man in Search of a Soul, Jung and the Nature of Death, The Personality Types, Jung and the Idea of the Self, Jung and the Religions of the East, Jung and the Self (AION), Jung to Live By
Upcoming Tuesday Night Discussion Groups:
The APC Discussion Group will be scheduled for the Third Tuesday of every month, from 6:30 PM to 8:30 PM, unless otherwise noted. The schedule for the next seven months is as follows:
December 20th, 2022
January 17th, 2023
February 21st, 2023
March 21st, 2023
April 18th, 202
APC New Directions Saturday Workshops
In the late 1990s Jeanne Sutton, already a long-time Club member, initiated what became a separate full season of programs of day-long workshops held on Saturdays. Jeanne expanded the repertoire to include a looser expression of Jung's wide-ranging interests, on "Jungian-oriented" rather than strictly analytical topics. Attendees of the day-long workshops not only discuss but also experience creative outlets such as music and art therapy, dance therapy, theatrical improvisation, photography and various writing forms. Jeanne was chair of the New Directions Committee from its inception until she resigned from the APC for health reasons. The current chair is Fred Gurzeler, who is also our Board Recording Secretary.
Upcoming Workshops:
We will post our fall schedule here when it is available!
Book Discussion Group Meetings
The Book Discussion Group meetings will be on the 4th Wednesdays of the month. Please join the club and become a member of FaceBook.
For more information contact book discussion group leader Robert McCullough:
email: [email protected]
phone: 212-532-8379