APC Past Programs
Holiday Party
Date: Tuesday, December 17, 2013
Time: 6:30-9pm
Location: Bertine Auditorium
Registration: please call 212 557 1502
or email contact@jungclubnyc.org
In the spirit of the season fees are waived for this event, but contributions to defray the cost of the feast will be much appreciated.
Once again it's time for members and friends to gather and celebrate another year gone by, another new year dawning as the circle comes around again. We'll have our traditional buffet, again overseen by Vice President Francoise Richards. Refika Elibay will play seasonal selections on the piano, and Katherine Mylenki will do a reading, not yet selected at press time, perhaps from Jung's Red Book, perhaps from the Charles Dickens classic, A Christmas Carol.
SEATING IS LIMITED; WE MUST HAVE YOUR RESERVATIONS BY TUESDAY, 12/10, FOR THE CATERERS.

Discovering Tarot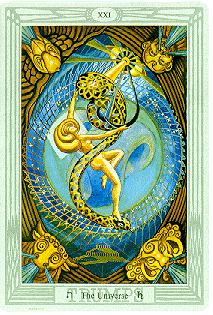 Date: Tuesday, November 19, 2013
Time: 7-9pm
Location: Bertine Auditorium
Registration: please call 212 557 1502
or email contact@jungclubnyc.org
Presenter: Katherine Mylenki, Actress, Poet, Tarot Seeker
Katherine Mylenki has been interested in tarot for many years and recently began a serious study of the many elements involved in reading the cards. She is pleased to be able to share some of what she has learned with our members and friends.
Tarot cards date at least to the Fourteenth Century. Jung became interested in the cards while working on his theory of synchronicity. The Major Arcana journey of the Fool to Wisdom is represented by 22 archetypes. The Minor Arcana is the basis for modern playing cards. Best known as a divination tool, tarot connects to other occult systems, including alchemy, Cabala, and numerology.
Please join us to be introduced to or learn more about this method which can deepen our understanding of ourselves and guide us along our path.

Early Intervention in Childhood Development and Autism through Art Therapy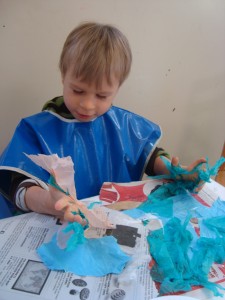 Date: Tuesday, October 29, 2013
Time: 7-9pm
Location: Bertine Auditorium
Registration: please call 212 557 1502
or email contact@jungclubnyc.org
Presenter: Marcia K. Avirom, MA, ATR-BC, LCAT
Marcia K. Avirom is a registered art therapist who specializes in working with children with special needs, 16 years and younger. She is the Director of Art Therapy for Jackson Developmental Center and has been a consultant to St. Mary's Hospital for Children. She serves is an advisor to Sanctuary for Families, a shelter in New York for abused women and their children, and to the Connecticut Guardian Ad Li Tem Association.
Last February Art Therapist Marcia Avirom, who works with special needs children, discussed how drawing helps the children to focus while helping the therapists assess the children's initial state and their progress. How a child draws a tree, a house or a person tells a great deal. The process is healing and life enhancing, thus extremely valuable for both therapist and child.
Marcia is returning on October 29 to share more of the insights she has gained over her many years of experience in this field, and more of the striking drawings her young patients create. Many could proudly hang in art galleries. We hope you will join us to discover the process of uncovering the messages to be found in what may appear to be the "simple" artwork of a child who cannot communicate in traditional ways.