New Directions Workshops 2013
Clay Sculpting Workshop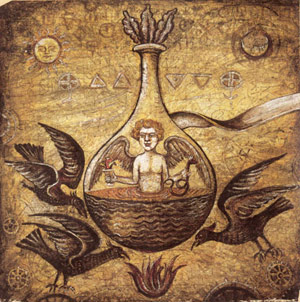 Date: Saturday, January 12, 2013
Time: 10am to 4pm
Location: Bertine Auditorium
Registration: Please call 212 557 1502
or email apcnewdirections@aol.com
Presenter: Michelle Rhodes
Michelle Rhodes has been a clay artist all her life and has been facilitating the creative processes of others since the age of 14. She is a psychoanalyst and a board certified art therapist trained in intermodal expressive therapy. She maintains a private practice in New York City and in Gardiner, New York.
Clay, the unruly, the chthonic, the silent, invites the dream to make itself known. In this mostly experiential workshop we will delve into the clay to discover what it holds in its dark inside. We will work ourselves as we work the clay, leaving behind preconceptions about what it/we might become, while allowing it/ourselves to become what they must, even if that should reveal itself to be nothing.  Form and action/intention will follow the clay wherever it leads, allowing the unconscious to have its own serious play time.
Ms. Rhodes will be our guide in a process she developed over a thirty year period, providing technical and creative support if and when it is needed so that each participant will be freed to enter the imaginal world and bring forth what is found there. She will also speak about using this approach and other expressive modalities within a psychoanalytic framework, and will present some case material.
Wear comfortable clothing that you won't mind getting dirty. Bring a journal or sketchbook of any size. Be prepared to write, draw, sing, move expressively, or remain silent and still.  There will be time for sharing and interacting, for improvisation and meditation.

Poetry for Fun and Insight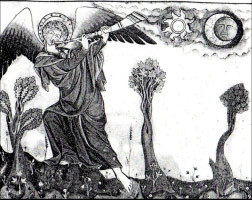 Date: Saturday, May 11, 2013
Time: 10am to 4pm
Location: Bertine Auditorium
Registration: Please call 212 557 1502
or email apcofny@aol.com
Presenter: Katherine Mylenki
Katherine Mylenki has a B.A. in English Literature and Theatre and has written poetry for many years. Her muse stubbornly insists on metered, rhymed poetry, current fashion be damned, though the occasional free verse item does get in. Perverse, but the poem dictates its form and the poet writes it down.
Old-fashioned metered and rhymed poetry gets a bad rap these days, with its strict meter and rhyme schemes. But the pleasures and challenges of finding the right word with the right number of syllables is the work.  Working within the limitations of the form can enhance rather than restrict creativity. Learn the rules, then feel free to break them.That's what the first writers of "free verse" did, after all.
You'll have a chance to get acquainted with the four standard metrical feet – three in addition to pentameter, in vogue in Shakespeare's day and immortalized along with him. If you write "free verse" you may discover you use more meter than you realize. I'll teach you how to find out. We'll look at some of the poetic forms–villanelles, sestinas, and sonnets–and haiku which have a set number of syllables in each of their three lines.
As a sidebar I'll introduce you to Mr. Roget's Thesaurus, a marvelous compendium of words, words words with their subtle shades of meaning methodically set out. It comes in very useful when you need extra syllables or have to lose a few. That's where the real fun is, especially if you love polysyllabic words as I do.
Bring poems you have written or that are meaningful to you and be prepared to experiment with this challenging medium.