New Directions Workshops Spring 2015
Acknowledging the Connectedness of Creation
Date: Saturday, May 9, 2015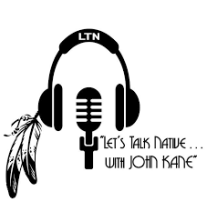 Time: 10:00 am – 2:00 pm
Meeting Place: Bertine Auditorium
Registration: Please call (212) 557-1502
or email contact@jungclubnyc.org
Presenter: John Karhiio Kane, Mohawk, Radio Host, Grandfather
John Karhiio Kane is a Mohawk (Kanienkehaka). He is an activist and a warrior but mostly an educator. He is a grandfather (currently 6 grandchildren; twins due this summer will bring it to 8). His wife of 33 years and children are Oneida and they live in Seneca territory. He hosts two 2-hour Native talk radio shows, one in Buffalo and one in New York City.
Mr. Kane explained how Native beliefs differ from spirituality-based faiths: Dominant organized religions have shaped and framed other cultural philosophies, and because the notion of "spirituality" is at their foundation, it is assumed that all other "beliefs" can and should be framed the same way. Our stories become prophecies, the power of Creation becomes "The Creator," our embrace of "The Great Mystery" gets interpreted as a quest to solve the mystery rather than our acknowledgment that there will always be the unknowable.
Our stories are not definitive answers to the mysteries of life but rather a path to acknowledgment and lessons to raise awareness. The concept of "Orenda" has become popular of late, but this too is being framed as "spiritual" connections rather than tangible and recognizable connectedness.
My talk is not intended to refute the notion of spirituality or challenge "believers" but rather to demonstrate that our culture was not "faith based" but rather a deep understanding of the natural and an acknowledgment of our place in Creation. My culture requires no leap of faith; it requires an open mind and the windows to it, including our eyes, ears and mouth.

Bringing Shadow into Light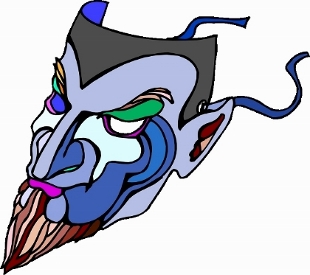 Date: Saturday, March 28, 2015
Time: 10:00 am – 2:00 pm
Meeting Place: Bertine Auditorium
Registration: Please call (212) 557-1502
or email contact@jungclubnyc.org
Presenter:Joseph G. Moore, PhD, LCSW
Joseph G. Moore has worked in the field of Child Welfare for 45 years. He has been in Jungian therapy for over 30 years and has practiced as a Jungian-oriented therapist for the last 25 years.
"Unfortunately there can be no doubt that man is, on the whole, less good than he imagines himself or wants to be. Everyone carries a shadow, and the less it is embodied in the individual's conscious life, the blacker and denser it is. If an inferiority is conscious, one always has a chance to correct it. Furthermore, it is constantly in contact with other interests, so that it is continually subjected to modifications. But if it is repressed and isolated from consciousness, it never gets corrected." [C.G. Jung, Psychology and Religion (1938)]
"Taking it in its deepest sense, the shadow is the invisible saurian tail that man still drags behind him. Carefully amputated, it becomes the healing serpent of the mysteries. Only monkeys parade with it." [C.G. Jung, The Integration of the Personality (1939)]
On Saturday, March 28th we are inviting APC members and friends to spend time exploring their shadows. After a discussion of shadow and ways some people have brought their own shadows into light, participants will be offered time and materials to imagine and draw, write descriptions of, or compose odes to their shadows, and then to hang their conceptions on the wall for the group to view, if they wish.
During lunch, participants will be able to converse more about shadow and get to know one another better. After lunch, those who wish to discuss their artwork will have the opportunity to do so.
The APC will provide coffee, tea, water, salad and dessert. Attendees are asked to bring their own sandwiches, etc.
We hope to see many of you on March 28th.

Early Intervention in Childhood Development and Autism through Art Therapy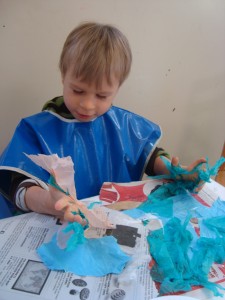 Date: Tuesday, October 29, 2013
Time: 7-9pm
Location: Bertine Auditorium
Registration: please call 212 557 1502
or email contact@jungclubnyc.org
Presenter: Marcia K. Avirom, MA, ATR-BC, LCAT
Marcia K. Avirom is a registered art therapist who specializes in working with children with special needs, 16 years and younger. She is the Director of Art Therapy for Jackson Developmental Center and has been a consultant to St. Mary's Hospital for Children. She serves is an advisor to Sanctuary for Families, a shelter in New York for abused women and their children, and to the Connecticut Guardian Ad Li Tem Association.
Last February Art Therapist Marcia Avirom, who works with special needs children, discussed how drawing helps the children to focus while helping the therapists assess the children's initial state and their progress. How a child draws a tree, a house or a person tells a great deal. The process is healing and life enhancing, thus extremely valuable for both therapist and child.
Marcia is returning on October 29 to share more of the insights she has gained over her many years of experience in this field, and more of the striking drawings her young patients create. Many could proudly hang in art galleries. We hope you will join us to discover the process of uncovering the messages to be found in what may appear to be the "simple" artwork of a child who cannot communicate in traditional ways.