Evening Programs 2015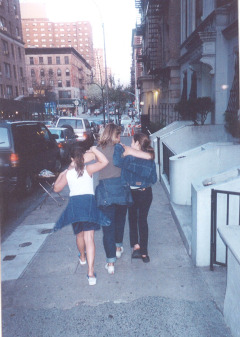 My Child, Myself: Parenting from the Heart
Date: Tuesday, January 20, 2015
Time: 6:30-8:30 pm
Location: Bertine Auditorium
Registration: please call 212 557 1502
or email contact@jungclubnyc.org
Presenter: Andrea Spiritos, LCSW
Andrea Spiritos is a psychotherapist and workshop leader specializing in adolescence, young adulthood, and parenting. Educated and trained in a variety of modalities including Family Systems Therapy, Analytic Jungian Psychology, Cognitive Behavioral Therapy and drawing upon the wisdom traditions, Andrea believes that the most important ingredient for growth and healing is the therapeutic relationship. Andrea has been in private practice for over 25 years, treating individuals 13 and up. 
We want so much to do right by our children. Perhaps we are guided by trying to be the parent (or teacher or mentor) we wish we had, or the parent we believe we did have. How do we practice patience, empathy and compassion, be clear and consistent in action and speech, know when to stand firm and when to bend—all when our emotions are so deeply and powerfully evoked?
We can only be the parents our children need and deserve when we know and accept the person-as-parent we are. Successful parenting requires that we become more conscious adults.
Our children come to us whole and worthy. As parents, we must be in partnership with them. We must summon the courage and vulnerability to confront ourselves and continue on our own life journey while supporting and encouraging our children to grow into the unique young adults they are meant to be.
Parenting is a privilege. It can and should be a profound, expanding life experience. Can you envision a partnership allowing your child and you a mutual journey of self-evolution? Conscious parenting is powerful, transformative and essential.
This is a workshop, not a lecture, on exploring ourselves as parents so that we may be the guiding adults our children need and deserve.